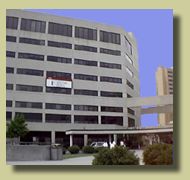 Doctors Office Center (DOC) in Newark, NJ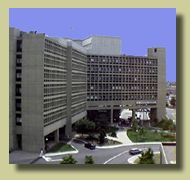 University Hospital (UNH) in Newark, NJ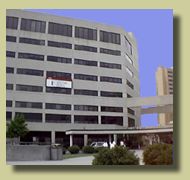 Doctors Office Center (DOC) in Newark, NJ

The Institute of Ophthalmology and Visual Science operates clinical suites at the 4 affiliated hospitals where the 15 ophthalmology residents carry out their rotations: the Doctors Office Center (DOC), the University Hospital (UNH), the Department of Veterans Affairs Medical Center (VAMC), and Jersey City Medical Center (JCMC).
...............................................
At the DOC, the Institute maintains (1) an Ophthalmic Diagnostic Imaging Center and photography suite with 2 full-time photographers as well as an echographer—the only ophthalmology department in the state to offer quantitative echography; (2) an Ophthalmic Pathology Laboratory ; (3) a wet lab used by several departmental divisions; (4) an optical shop with a full-time certified licensed optician and optometrist; (5) a Contact Lens Laboratory with 1 full-time technician; (6) one of five Fight For Sight Children's Eye Research Centers in the United States; (7) twenty-two fully-equipped examination rooms; (8) nine rooms for special diagnostic tests and treatment; (9) visual field facilities; (10) a complete retinal-optic nerve diagnostic unit; (11) a minor surgery suite; (12) the latest diagnostic and therapeutic equipment (topographic scanning system, digital fundus imaging system, scanning laser ophthalmoscope, ultrasound biomicroscopy, optical coherence tomography imaging devices, corneal endothelial microscopes, argon lasers, Nd YAG lasers, ultrasound, etc.); (13) conference rooms; and (14) an ophthalmology library.
...............................................
The operating suite at the Same Day Surgery Center, located at the Doctors Office Center (DOC), is equipped with the latest in microsurgical instrumentation. The capability for office and outpatient surgery within the same facility improves the quality and efficiency of patient care. The Institute of Ophthalmology and Visual Science maintains excellent clinical and basic science research centers: The Center For Macular Degeneration Treatment and Research, Ocular Cell Transplantation Laboratory, and Visual Electrophysiology Laboratory for retinal disease; Center for Refractive Surgery and Cornea Research, Cornea and Laser Vision Institute, and Division of Applied Optics for refractive surgery and cornea; Fight For Sight Children's Eye Research Center and Ocular Genetics Unit for pediatric ophthalmology; Diagnostic Glaucoma Laboratory for glaucoma; Low Vision Center for low vision; Eye Trauma Center of New Jersey for ocular trauma; and Ophthalmic Imaging Center for ophthalmic imaging.
...............................................
Basic science research facilities for eye research include laboratories at the Institute and in the Department of Physiology/Pharmacology. In addition to basic scientists, the Institute supports the activities of graduate students, postdoctoral fellows, and visiting scientists. Additionally, the Institute has space in the Department of Veterans Affairs Medical Center in East Orange, NJ.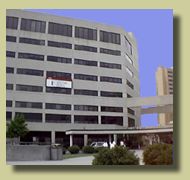 Doctors Office Center (DOC) in Newark, NJ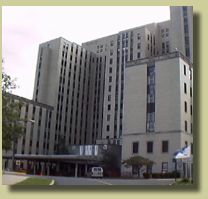 VAMC in East Orange, NJ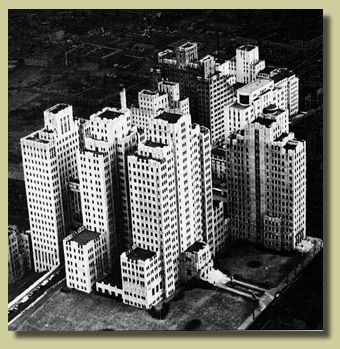 Jersey City Medical Center (JCMC) in Jersey City, NJ