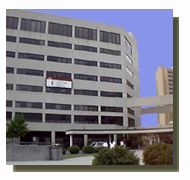 Welcome to the web site of the The Institute of Ophthalmology and Visual Science at the New Jersey Medical School in Newark, New Jersey. The Institute comprises ophthalmic surgeons, researchers, ophthalmic surgeons-in-training, administrators, and ancillary staff (such as ophthalmic technicians). We are dedicated to providing outstanding compassionate patient care, teaching current and future providers of eye care, and developing cures for blindness. This site provides comprehensive information on our faculty members, eye-care professionals, patient-care services, research and residency training programs, and continuing education curriculum.

The Institute's physician-professors have exceptional clinical skills and distinguished educational backgrounds. The faculty's National Eye Institute–supported basic science and clinical research, their scientific publications and textbooks, and their leadership role in developing teaching material for the American Academy of Ophthalmology all attest to excellence within their areas of specialization. Because the faculty work in close physical proximity, patients are readily afforded consultation from our many ophthalmic subspecialists. The Institute features the most sophisticated diagnostic equipment (housed in the Ophthalmic Diagnostic Imaging Center) and the most advanced therapies available.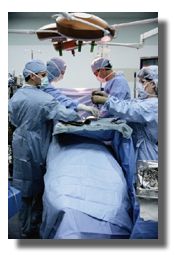 The Institute's fully accredited ophthalmology residency training program is conducted at the New Jersey Medical School, which includes the outpatient facility at the Doctors Office Center and University Hospital in Newark, NJ, and at 3 affiliated hospitals: the Department of Veterans Affairs Medical Center in East Orange, NJ; and the Jersey City Medical Center in Jersey City, NJ. The residency program provides outstanding clinical training in both the surgical and medical aspects of ophthalmology, including certification in refractive surgery. Allied health personnel are also educated within the Institute (a JCAHPO–approved program).

In sum, the spectrum of activities undertaken by the Institute's members is at the highest level of expertise and is comprehensive, encompassing all aspects of vision care and training of vision care professionals. We hope this site will answer many of your questions about the Institute, its mission, its activities, and its personnel.

Our School seeks to advance the health sciences; to prepare future health professionals for leadership roles; to respond to academic, health personnel and service delivery needs, while recognizing the diversity of our constituencies; to provide educational opportunities to New Jerseyans and to improve the health and quality of life of the citizens of New Jersey and society at large.